The Green Vault Dresden – Treasury Chamber of the Saxon Rulers
A dream of gold, silver and precious jewellery awaits you in the treasury chamber of the Green Vault in Dresden – unique and magical, fantastic and glamorous.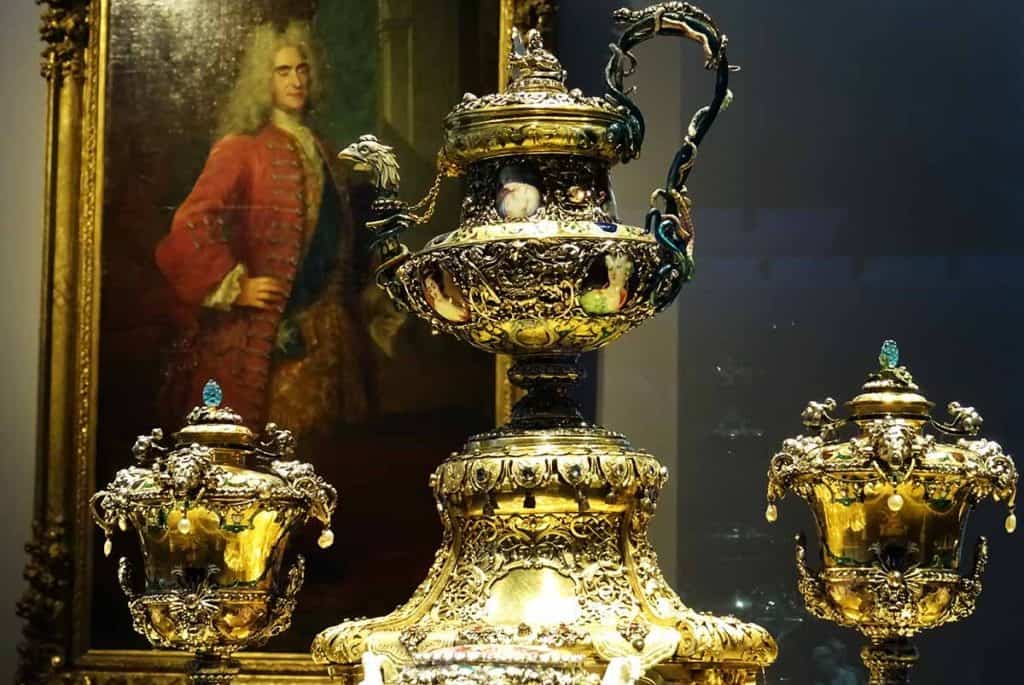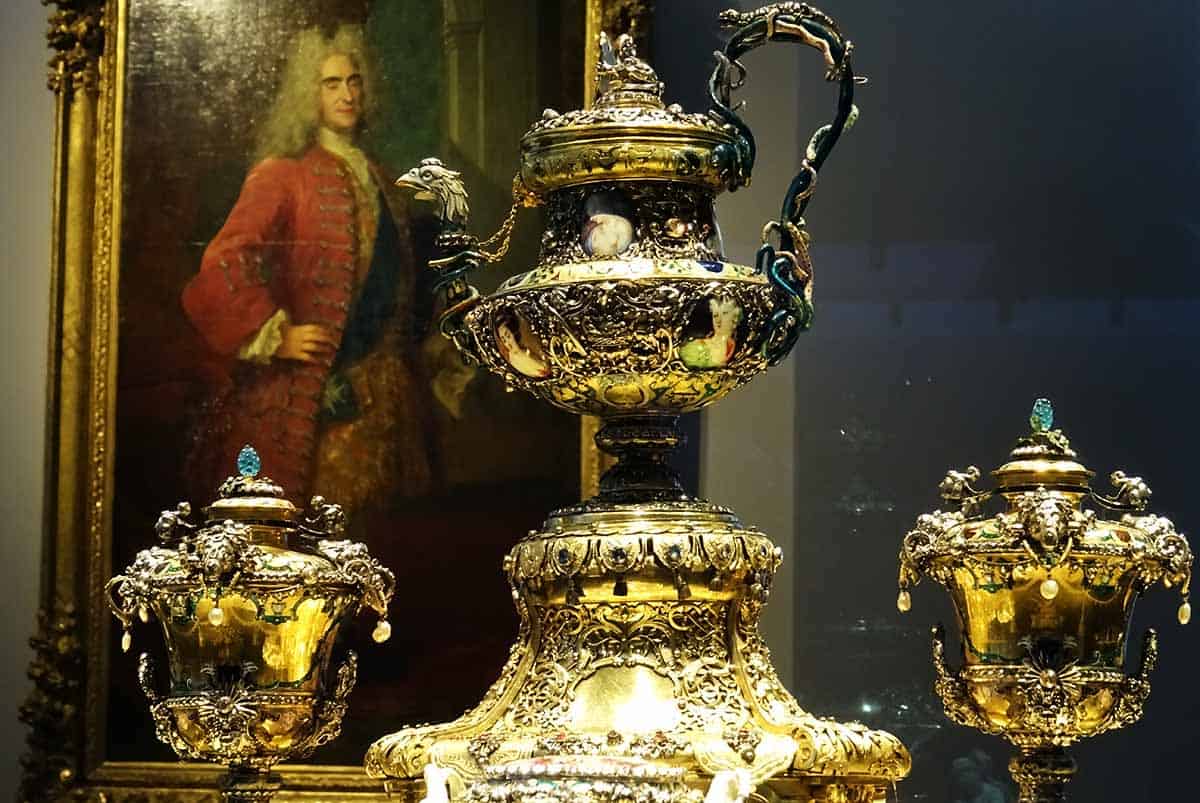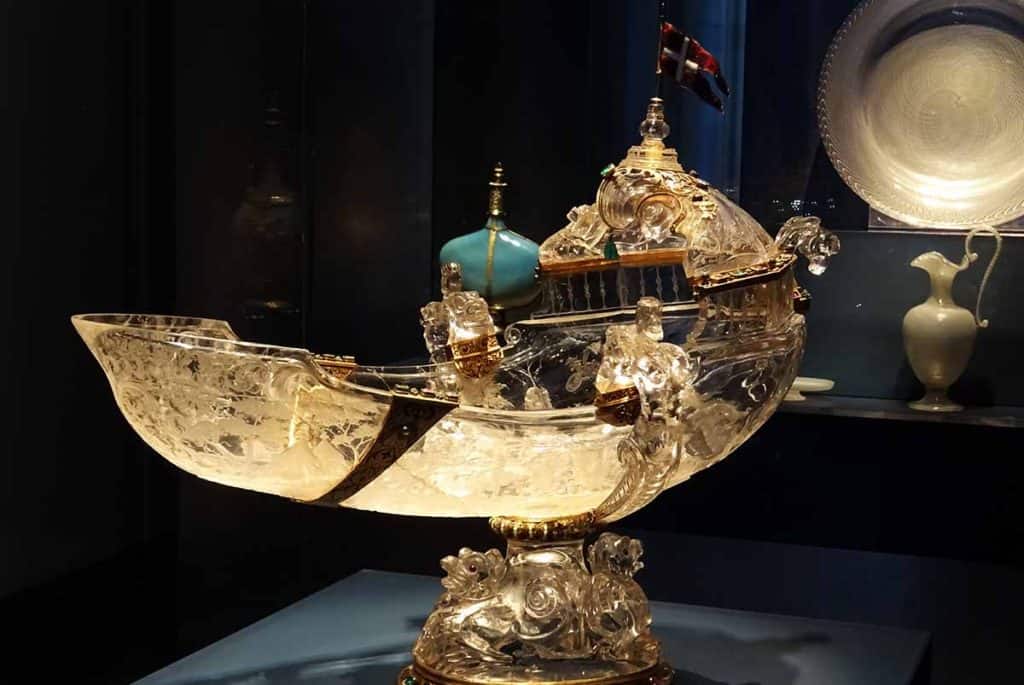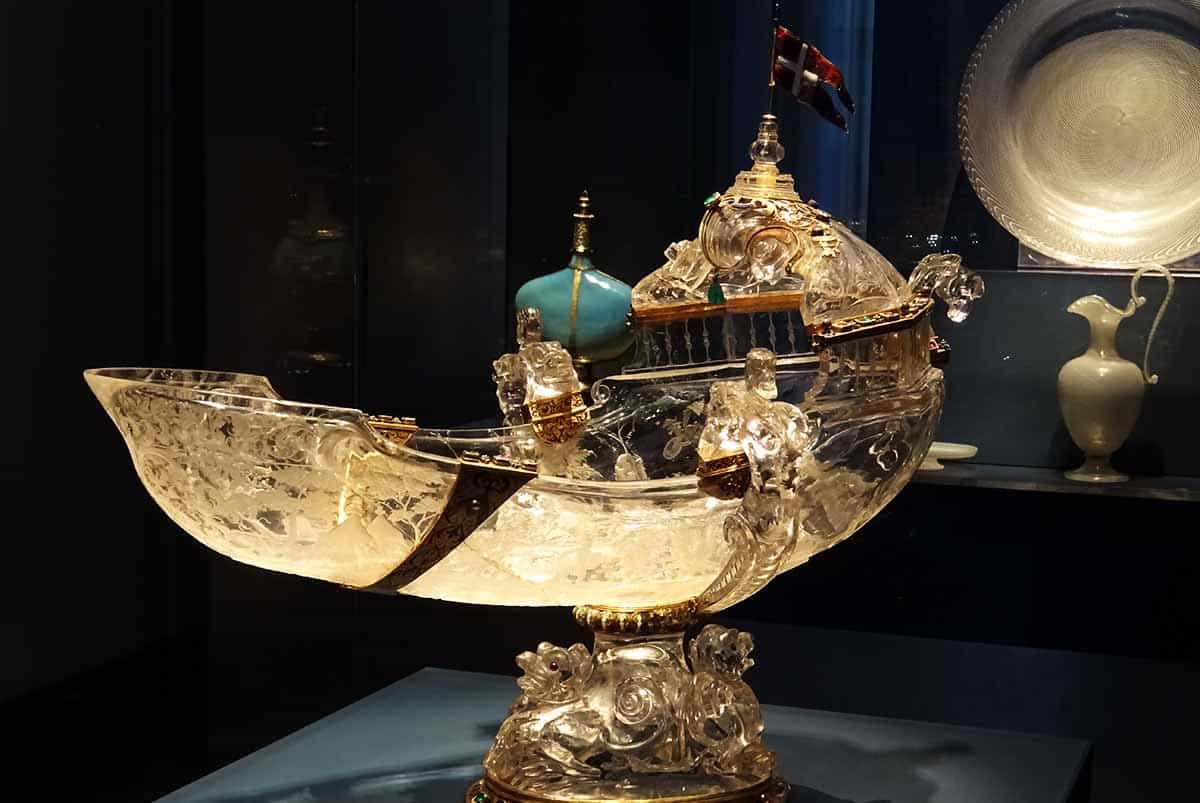 Experience the world of representation of Royal power, as well as the outstanding beauty and perfection of artistic creativity.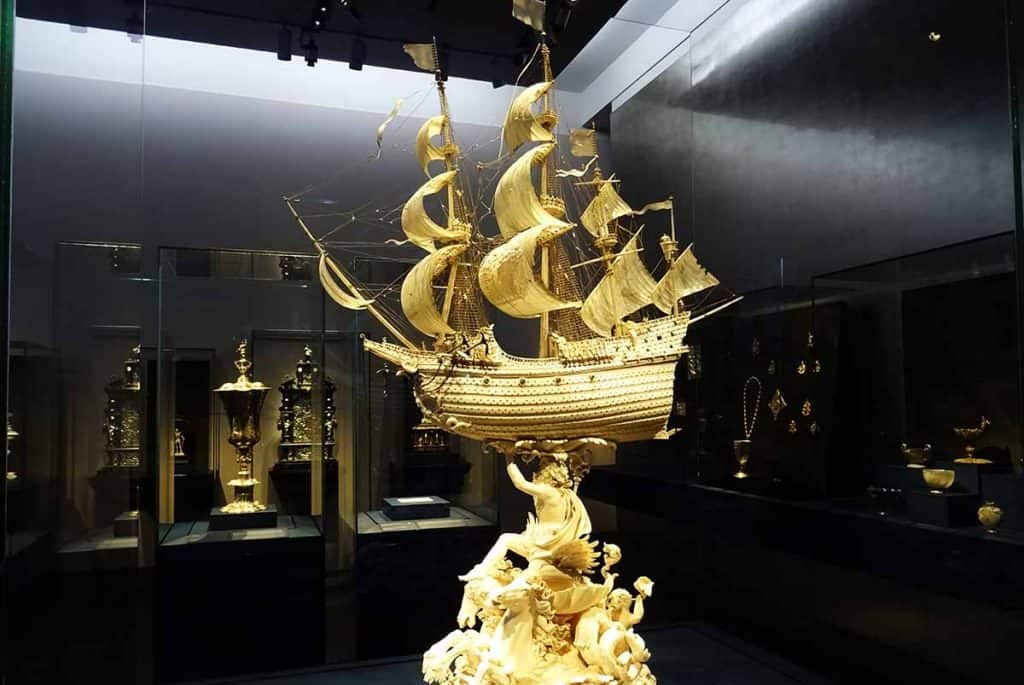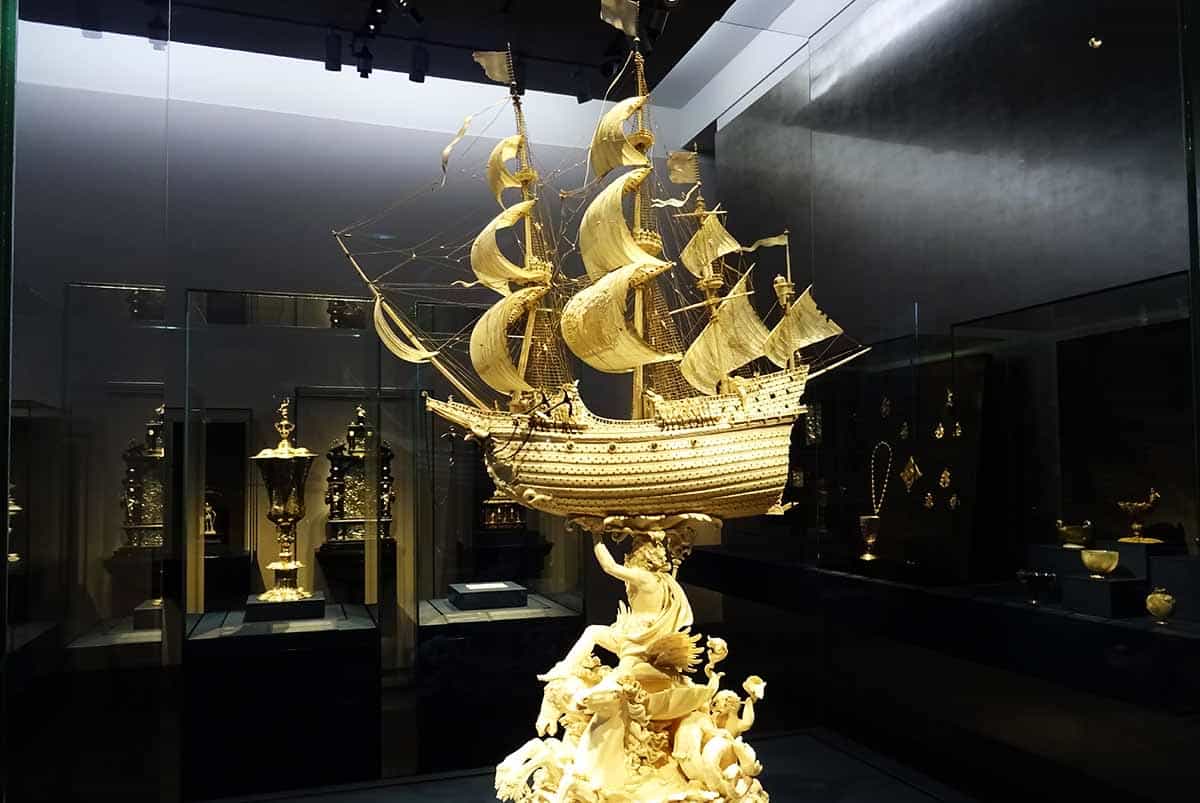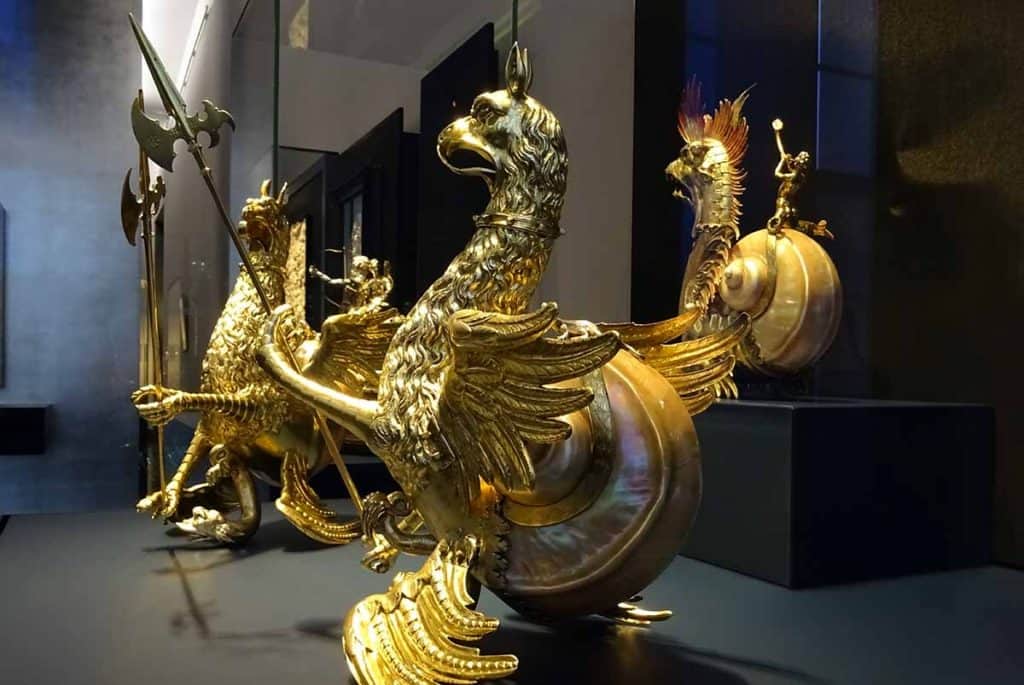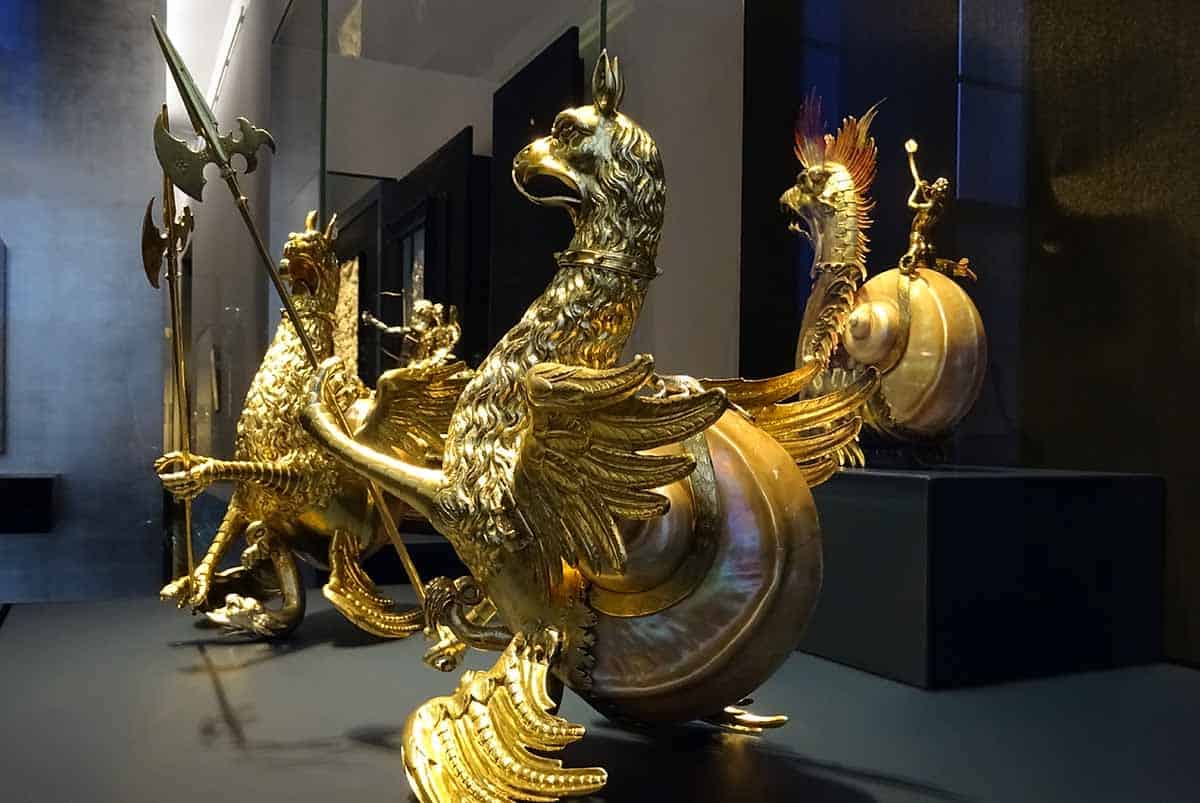 On our walk through the New Green Vault, you will discover the fine art of the goldsmiths and silversmiths, jewellers and ivory artists, the stone cutters and enamellers. Learn why treasures can have different faces and experience the art of goldsmiths and jewellers as masters of illusion.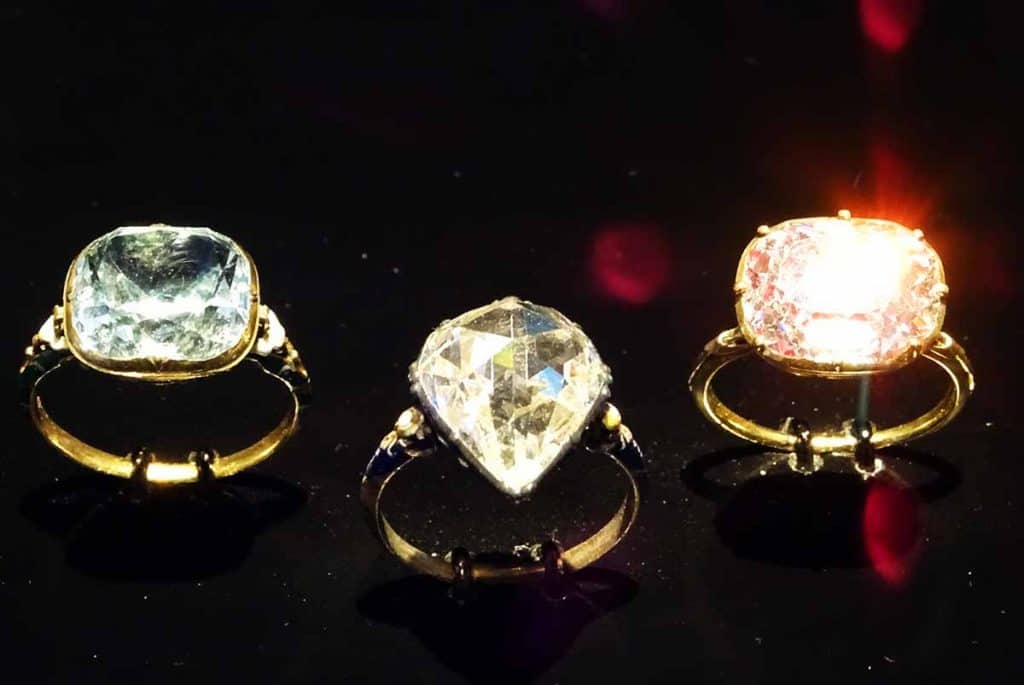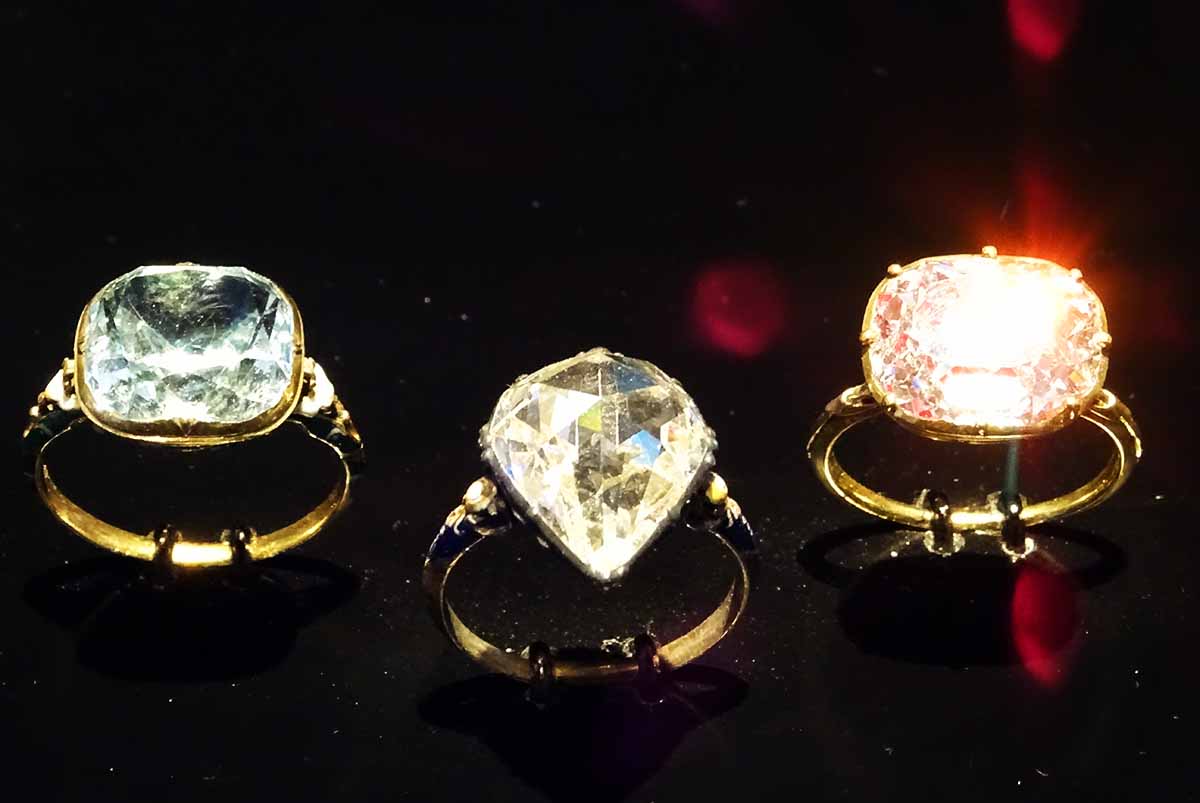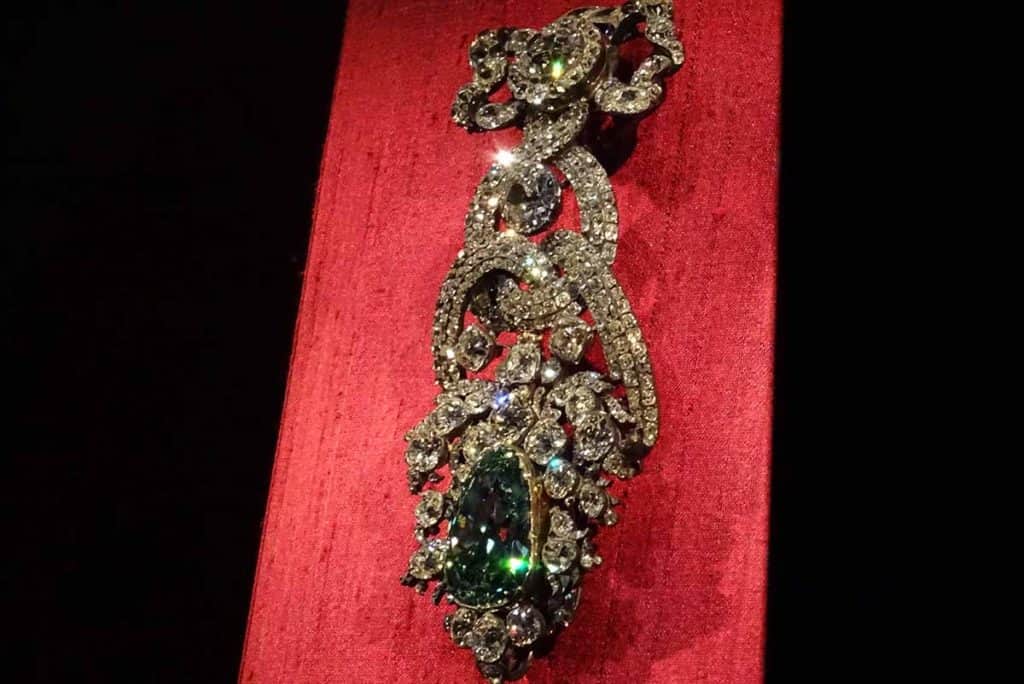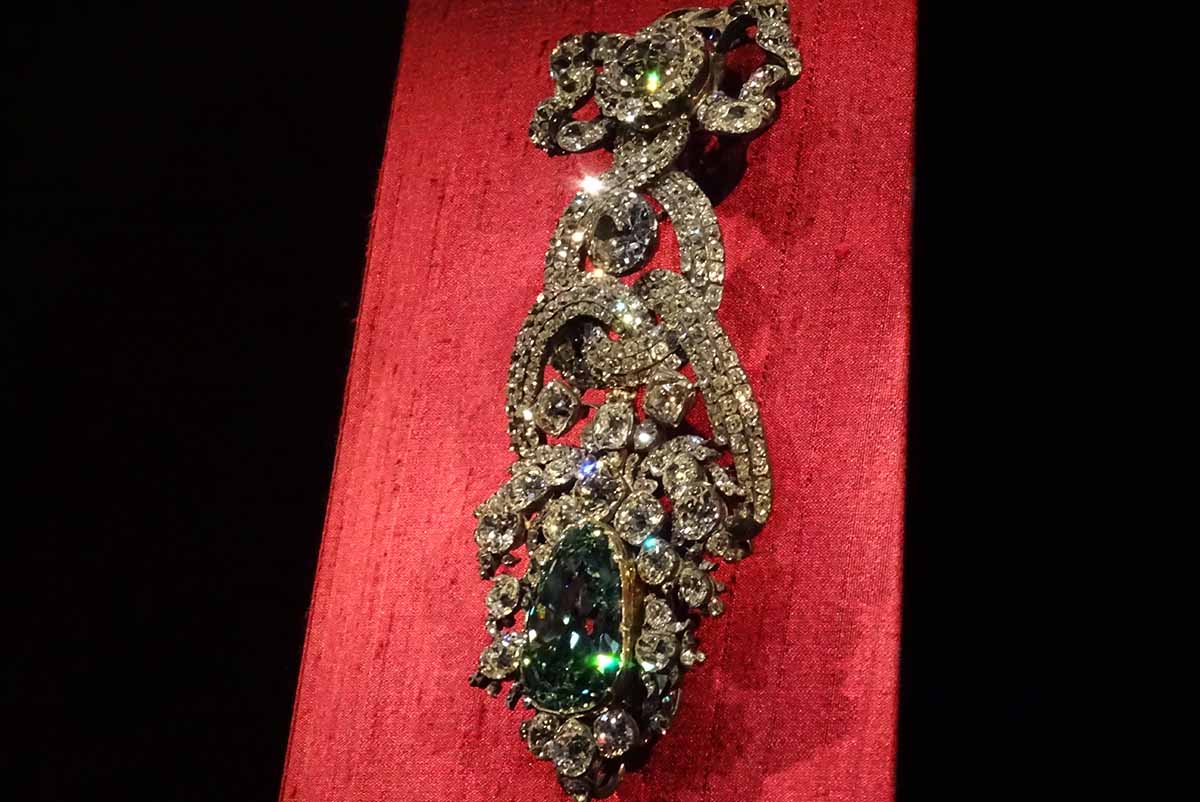 The famous Dresden Green Diamond has its place here, as well as a cherry stone with over 100 carved faces in. You will experience the fascinating works by Johann Melchior Dinglinger, the court jeweler of Elector August the Strong – his "Throne of the Grand Mogul" is a palace, made of gold, silver and precious stones. And his Golden Coffee Service is indeed the very first one of his kind in Middle Europe.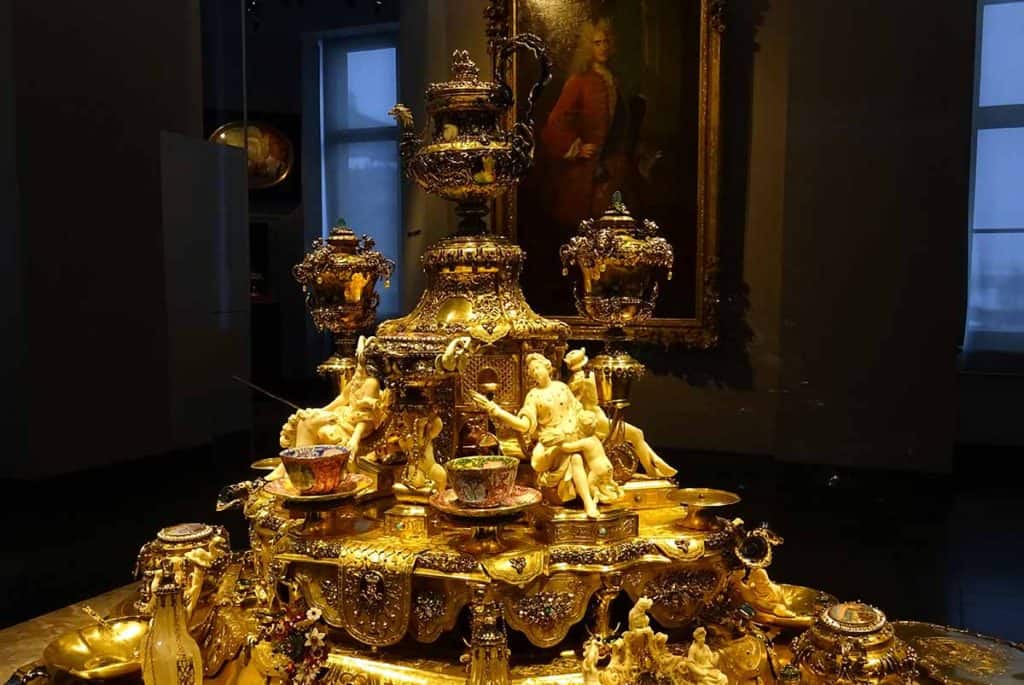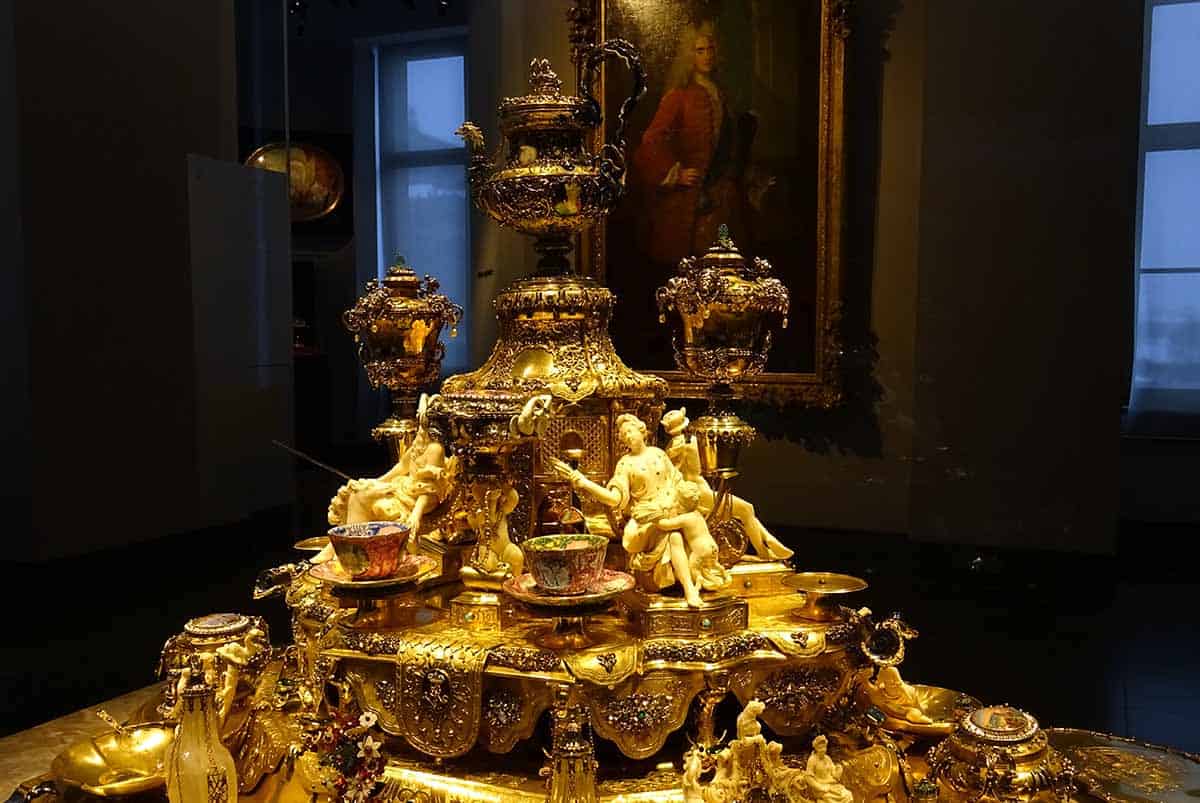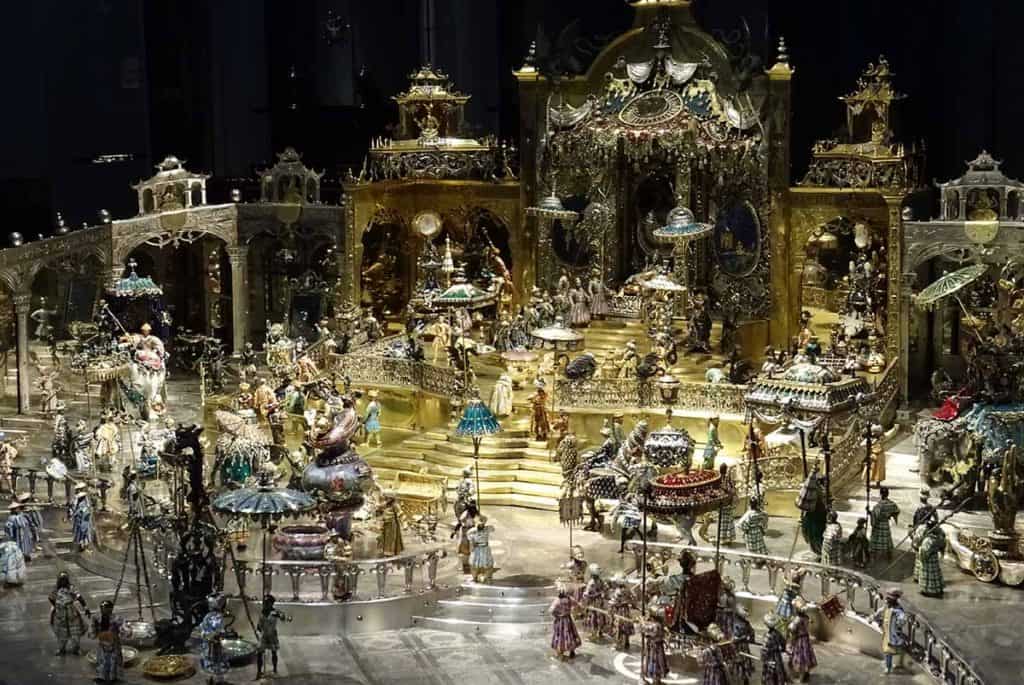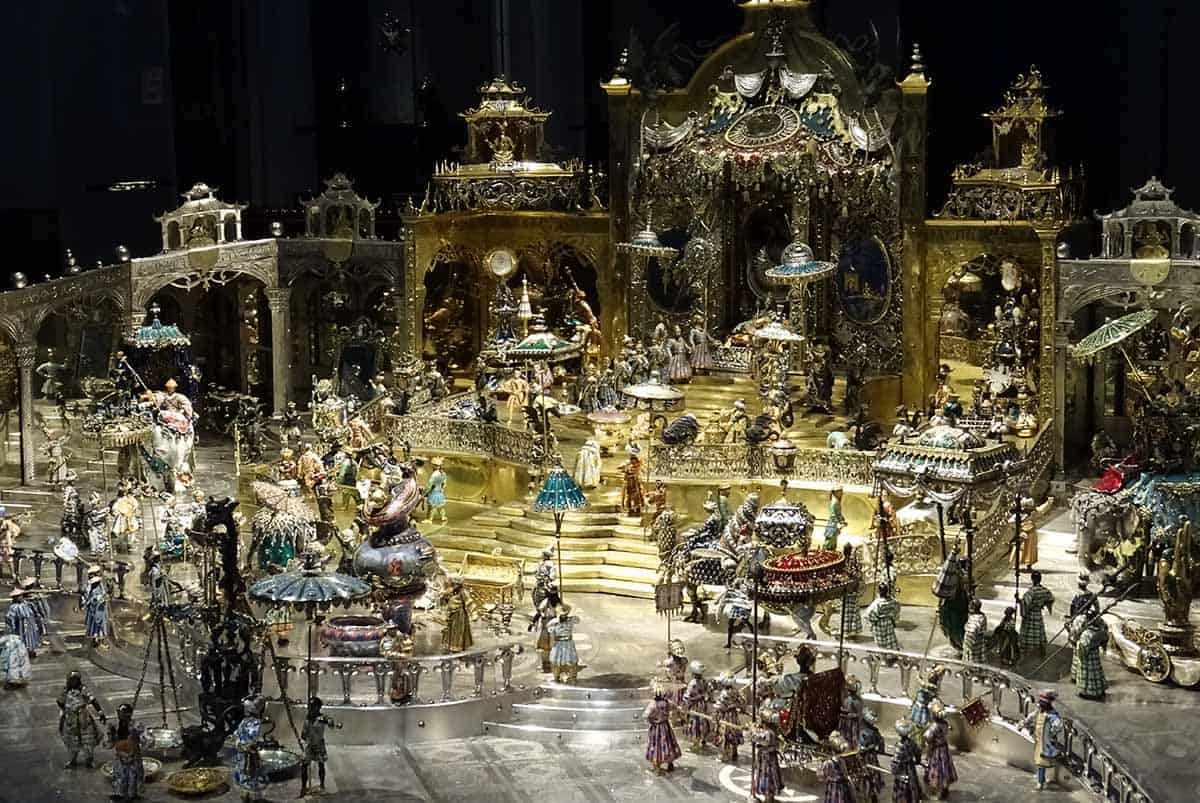 The two parts of the collection offer you a view from different sides: in the New Green Vault, you will find the most beautiful and extraordinary treasures, shown in modern rooms and the museum´s technology, allowing you to experience it all very closely. The Historic Green Vault shows the rest of the treasury, rising in a baroque art chamber full of glamour and infinite splendour.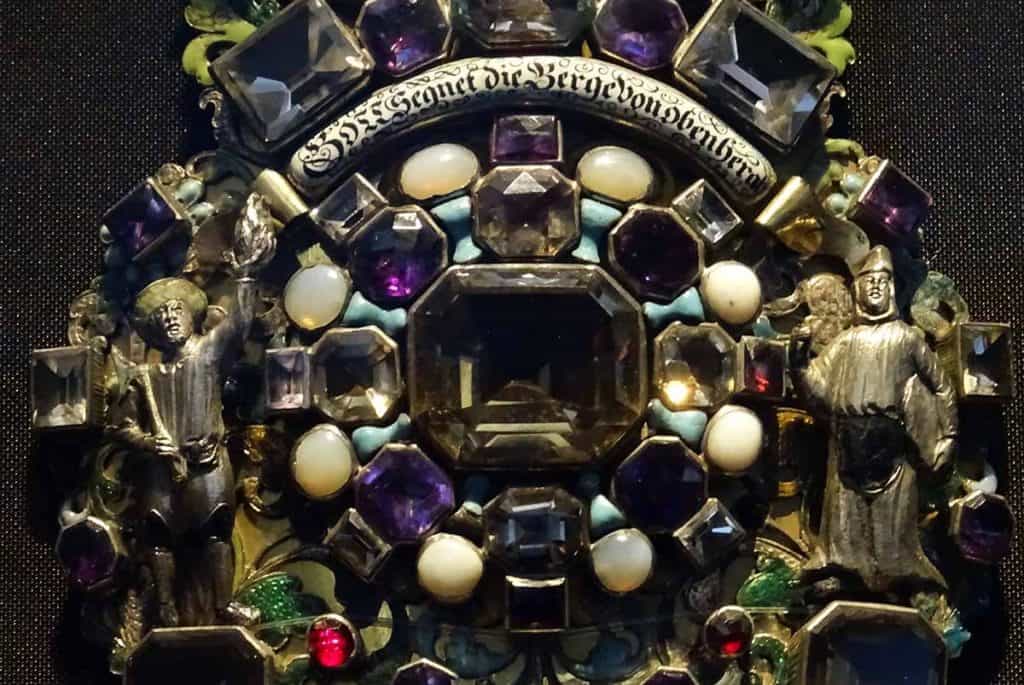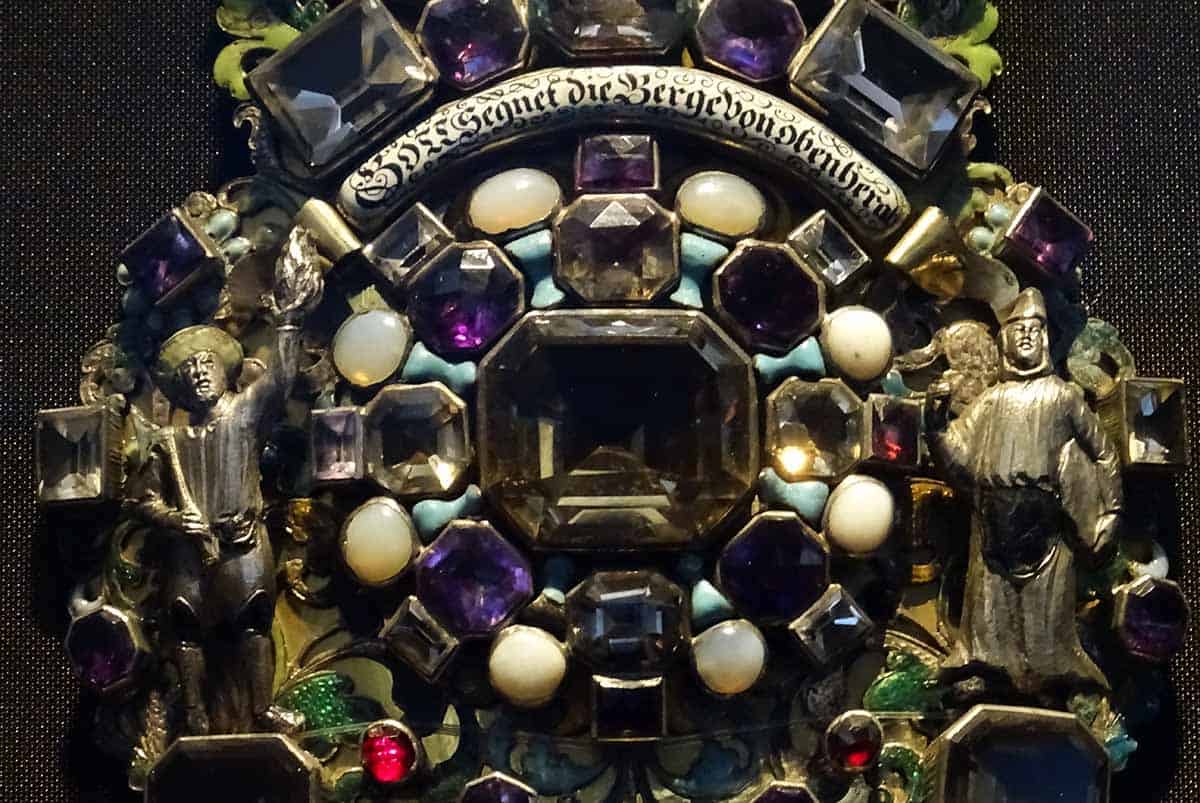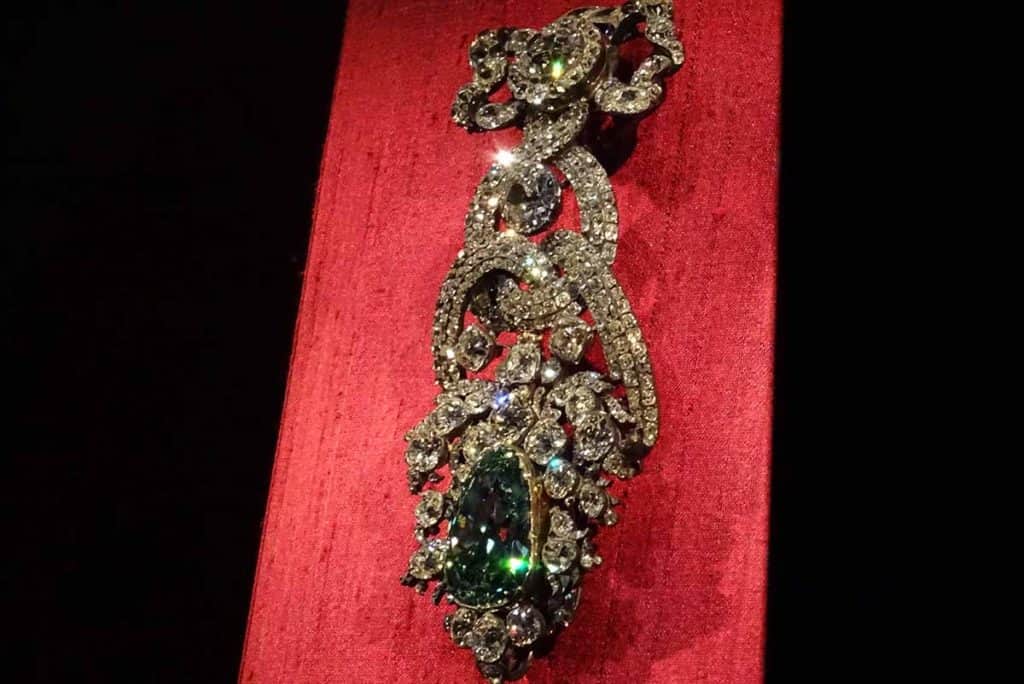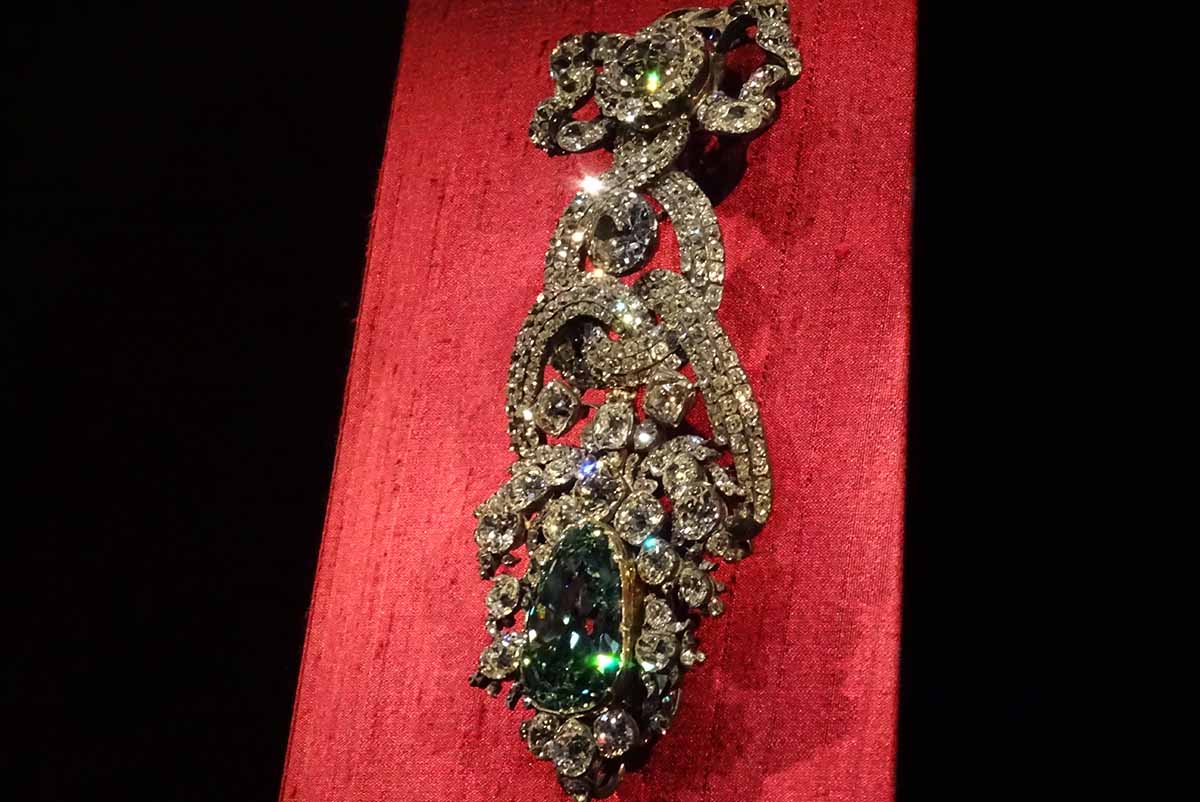 This tour can be booked exclusively by individuals and groups – it is not a public guided tour.
Price:
60 € per hour for a group up to 12 persons
80 € per hour for a group up to 25 persons
Price for small groups on request.
plus 20 € licensing fee of the Staatliche Kunstsammlungen Dresden and the tickets to the Royal Palace 14 € per person, children under age 17 are free

For small groups of up to 5 people, the license fee doesn´t need to be paid.

Duration of the tour: 1 hour (longer tours are possible too). The number of participants per tour in the New Green Vault is limited to 25 people. Larger groups will be split and another tourguide is called in.

Please note:
Visiting the Historical Green Vault is tied to pre-paid timed tickets and is not part of this tour. Tickets can be booked on Tel: 0049 351 – 49 14 2000 or under Staatliche Kunstsammlungen Dresden
>>> Here you can request and book.