National Park "Saxon Switzerland"
Experience one of the most beautiful landscapes in Germany – the National Park "Saxon Switzerland". Wildly rugged cliffs, deep valleys, the gently rolling course of the river and a unique nature characterizes the Elbe Sandstone Region. Painters, musicians and poets were inspired by this unique landscape.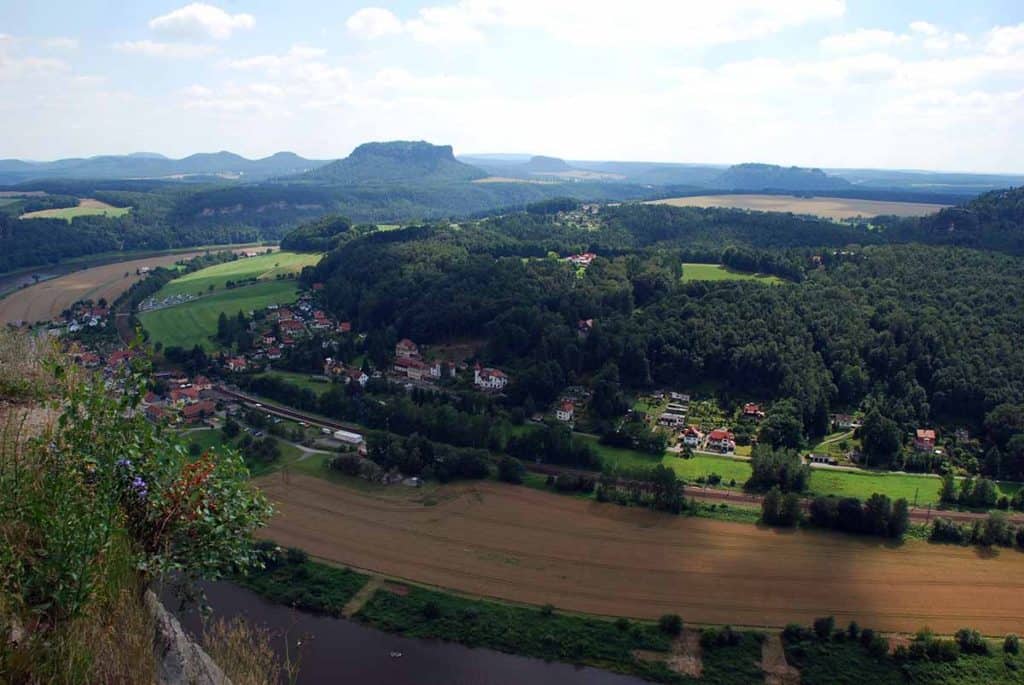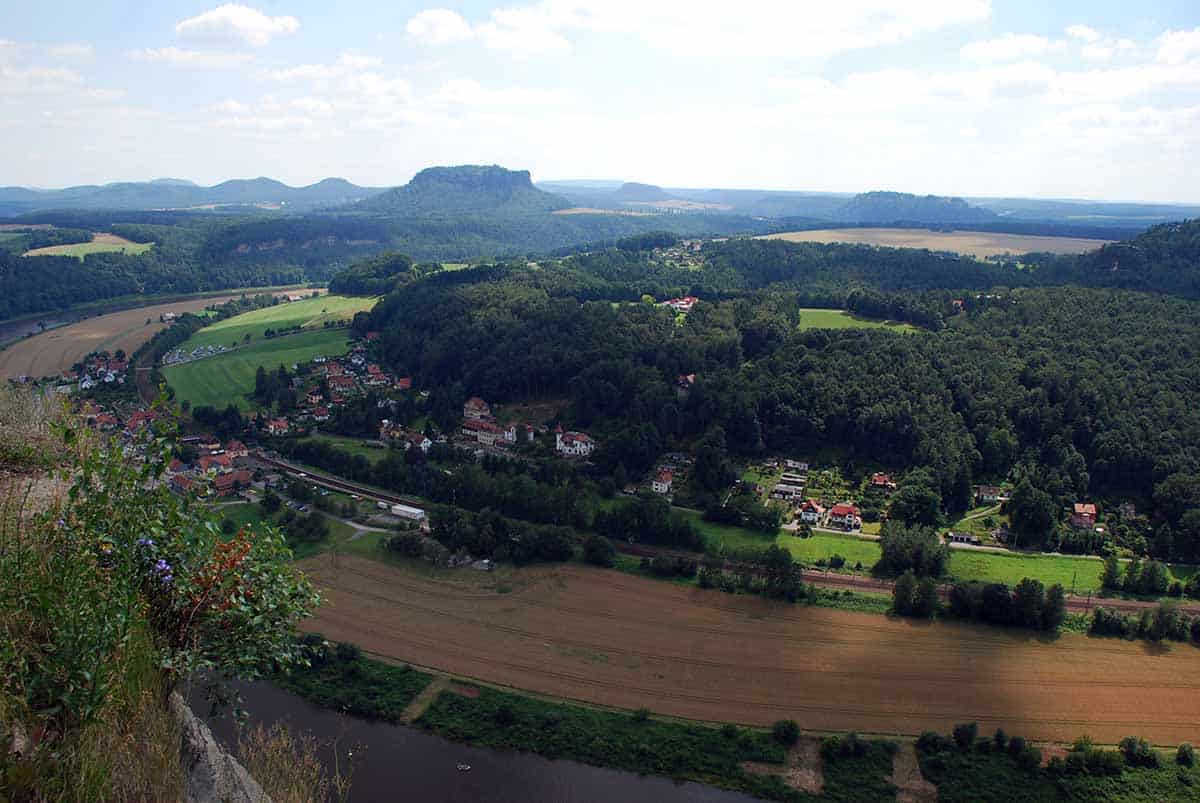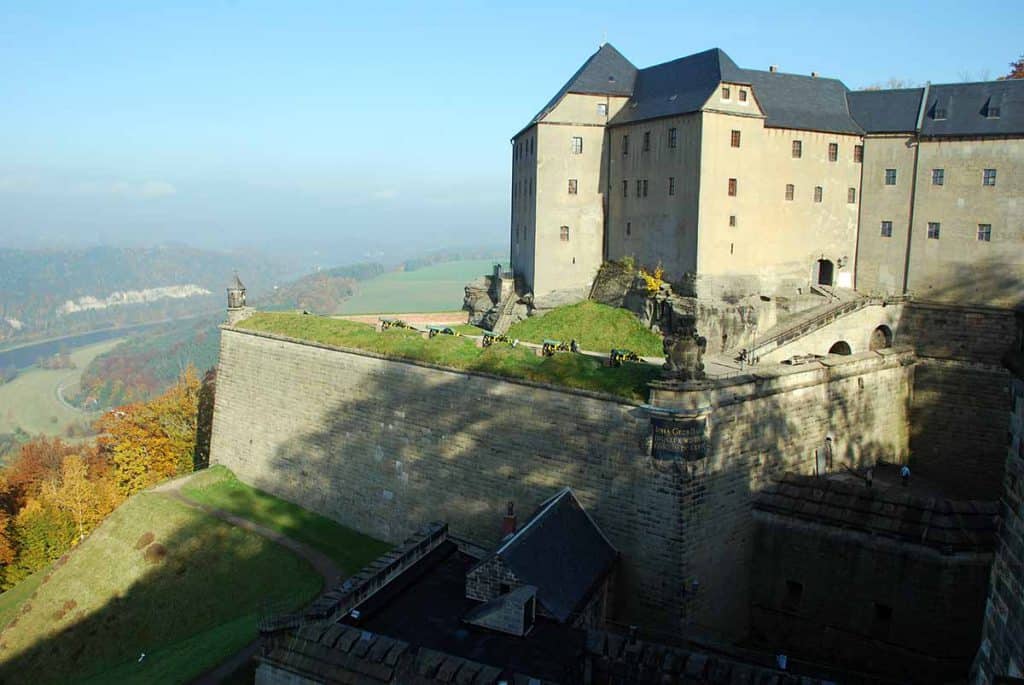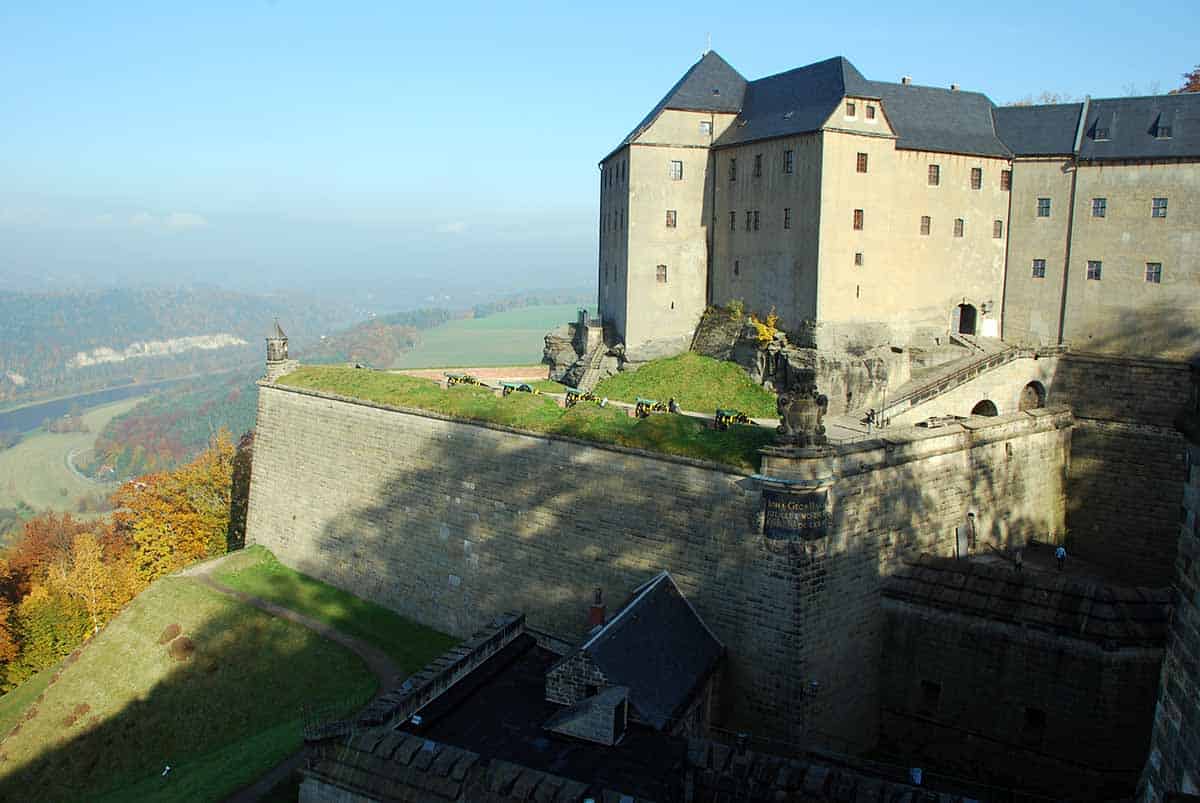 The daytrip takes us by coach from Dresden over the old trading town Pirna first to the impressive Fortress of Königstein. We dive into the history of the almost 800 years old fortress, which is considered to be one of the largest mountain fortresses in Europe.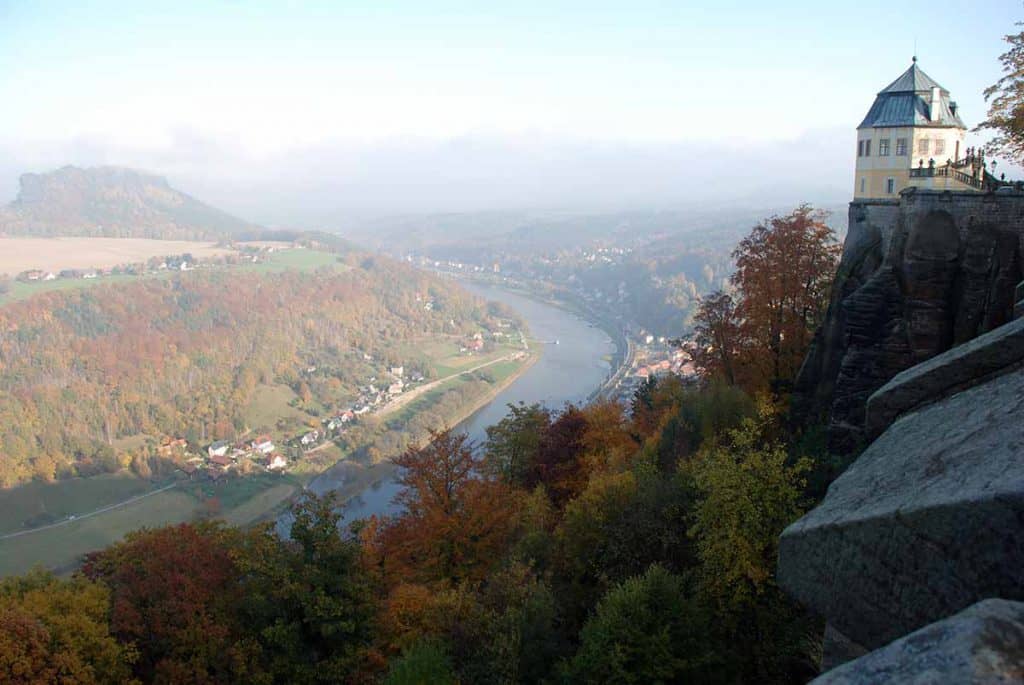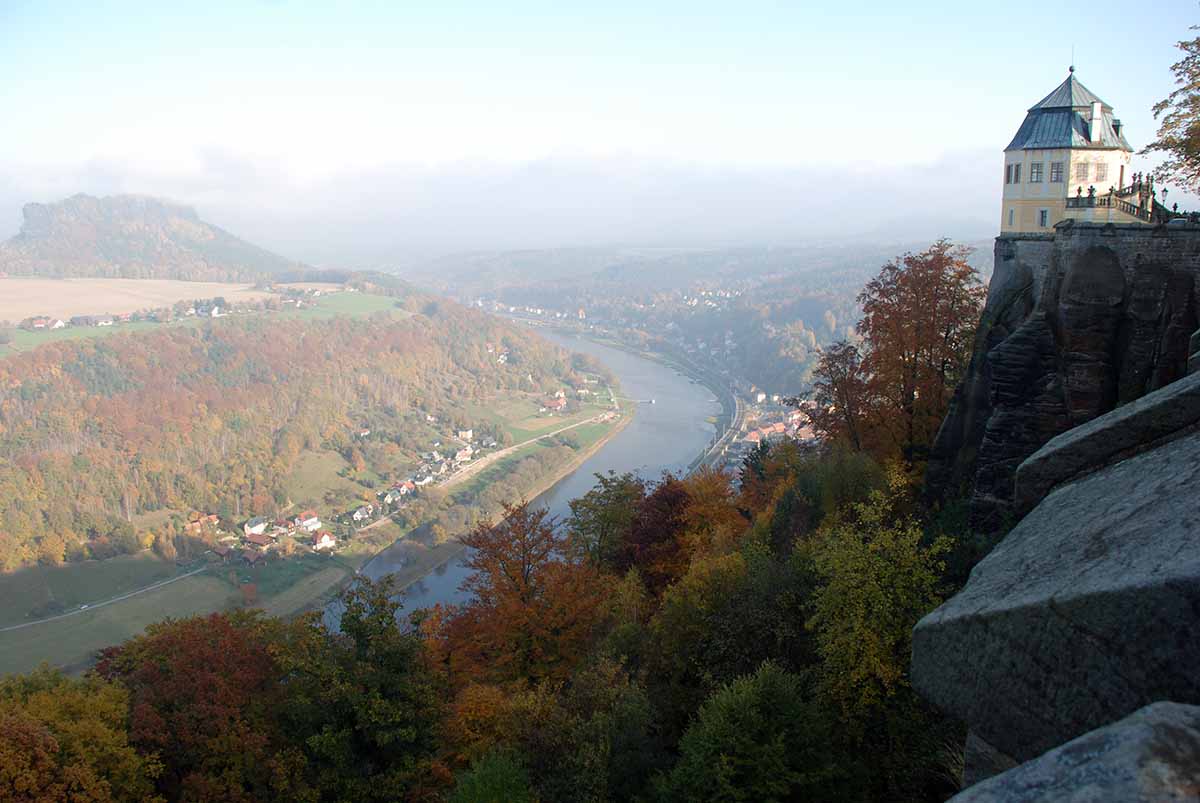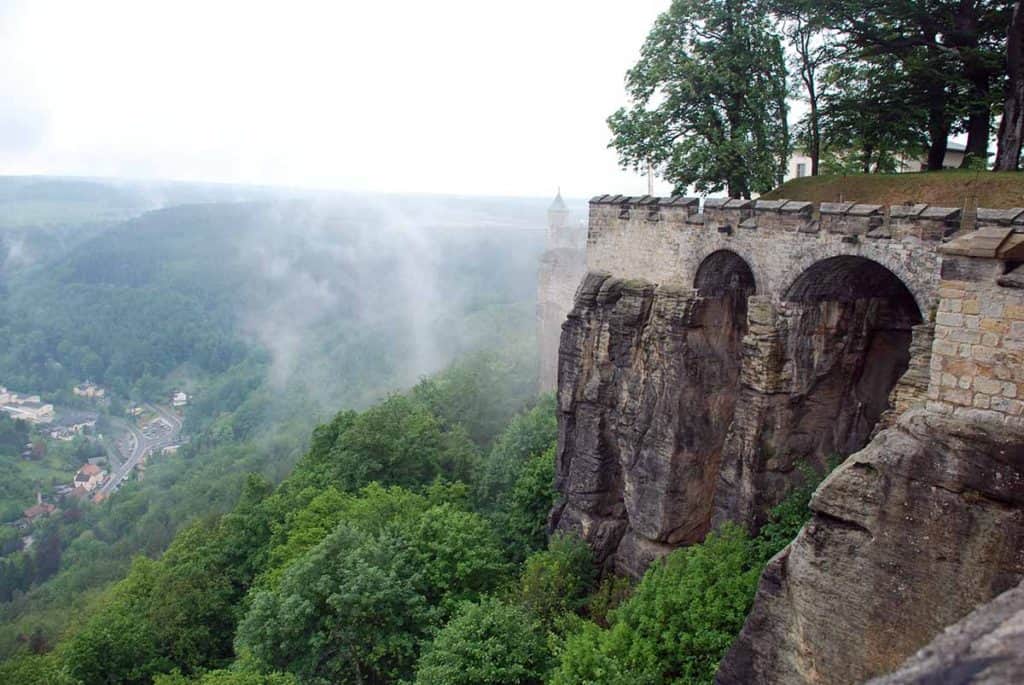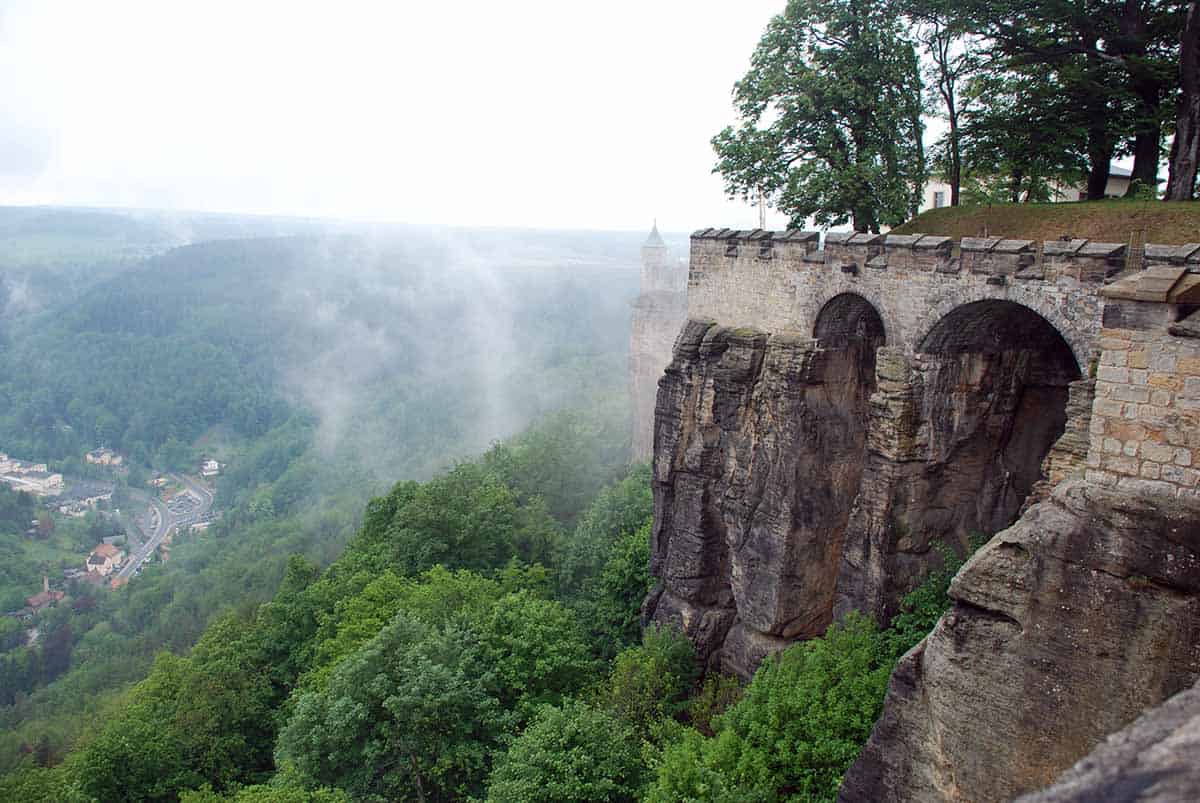 From there, it goes along the Elbe over the spa town of Bad Schandau to the Bastei, the surely most famous view point in Saxon Switzerland. From the high rock you can enjoy a wonderful sight over the Saxon Switzerland and the Ore Mountains to Bohemia.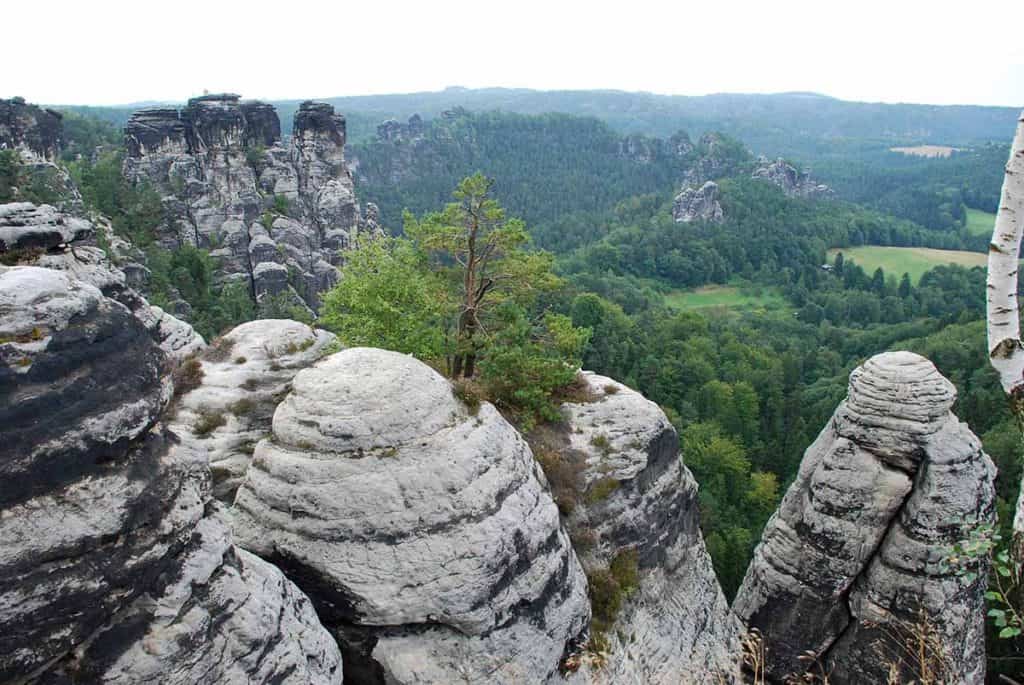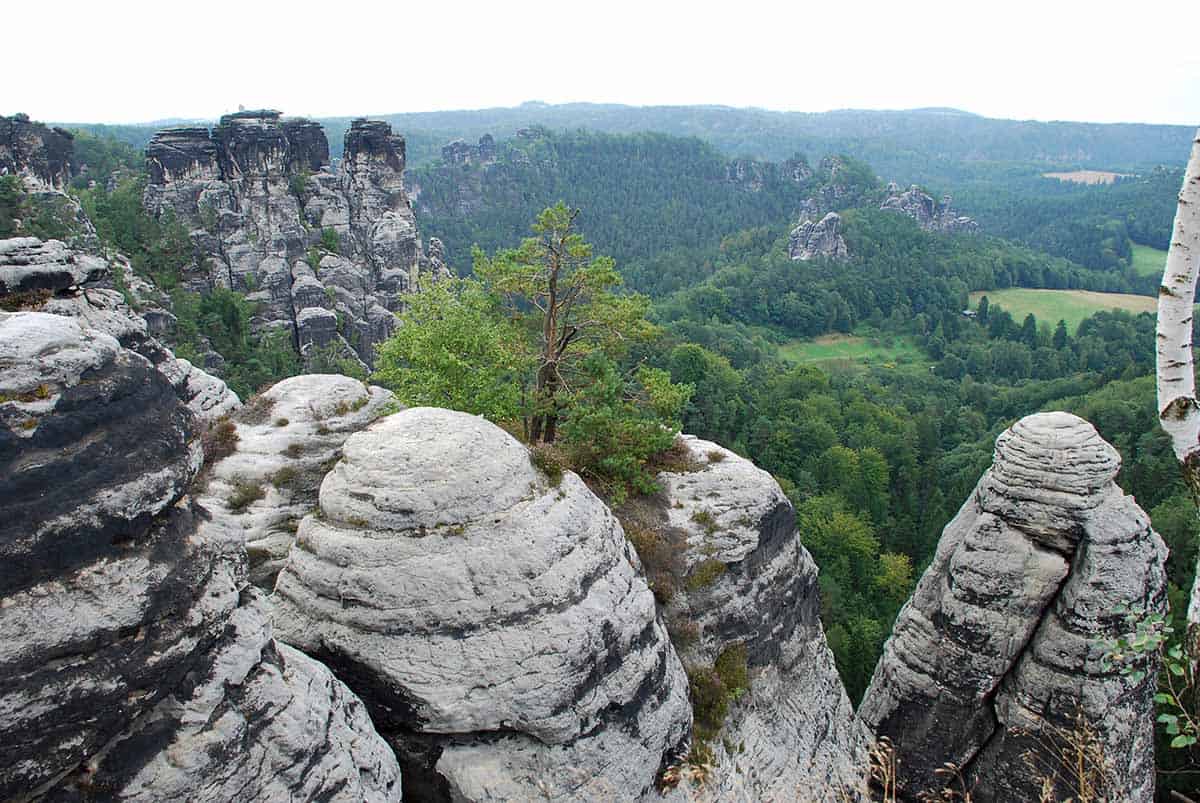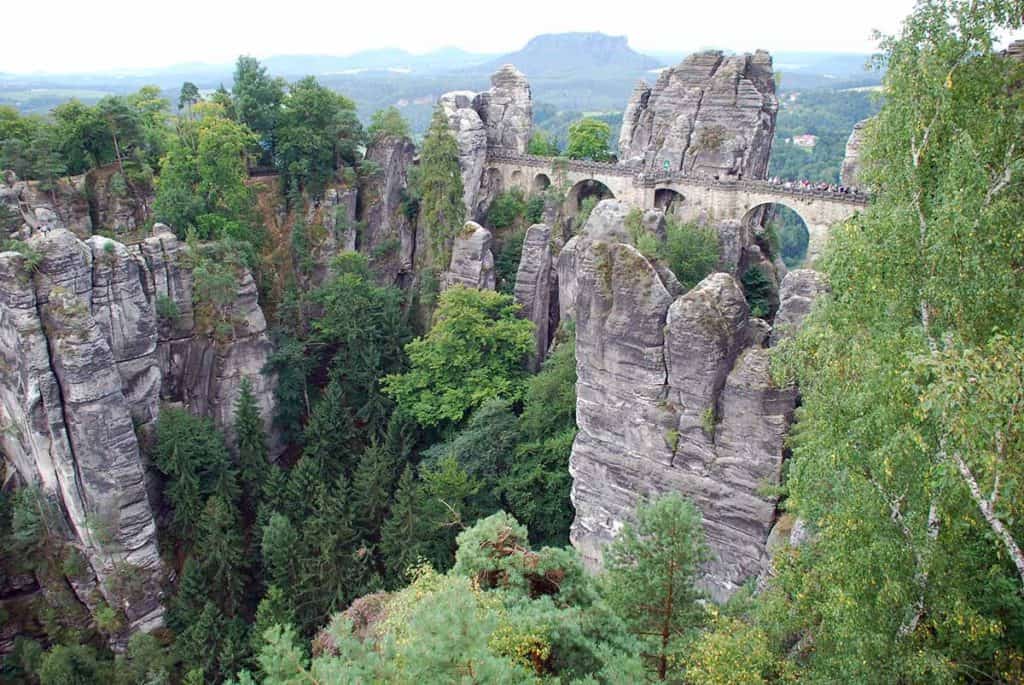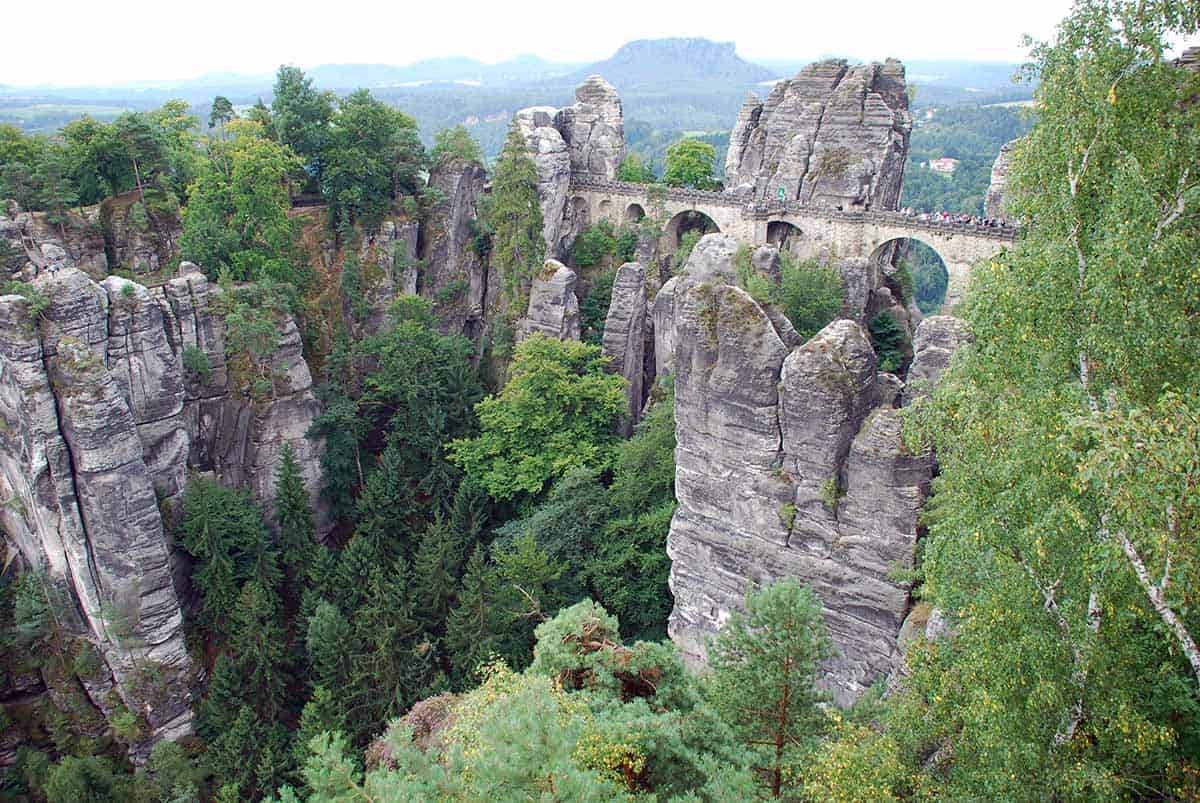 Our path leads us now from the Bastei to the Palace of Pillnitz, the exotic summer residence of the Saxon electors and kings. On a little walk, we discover the beauties of the amazing palace complex, before returning to Dresden.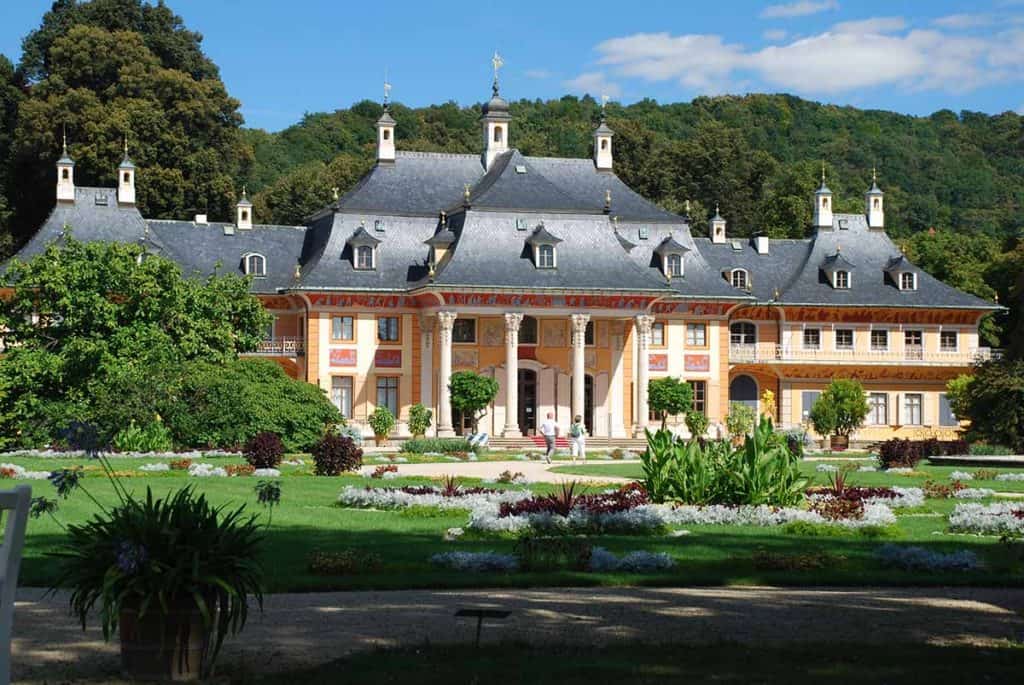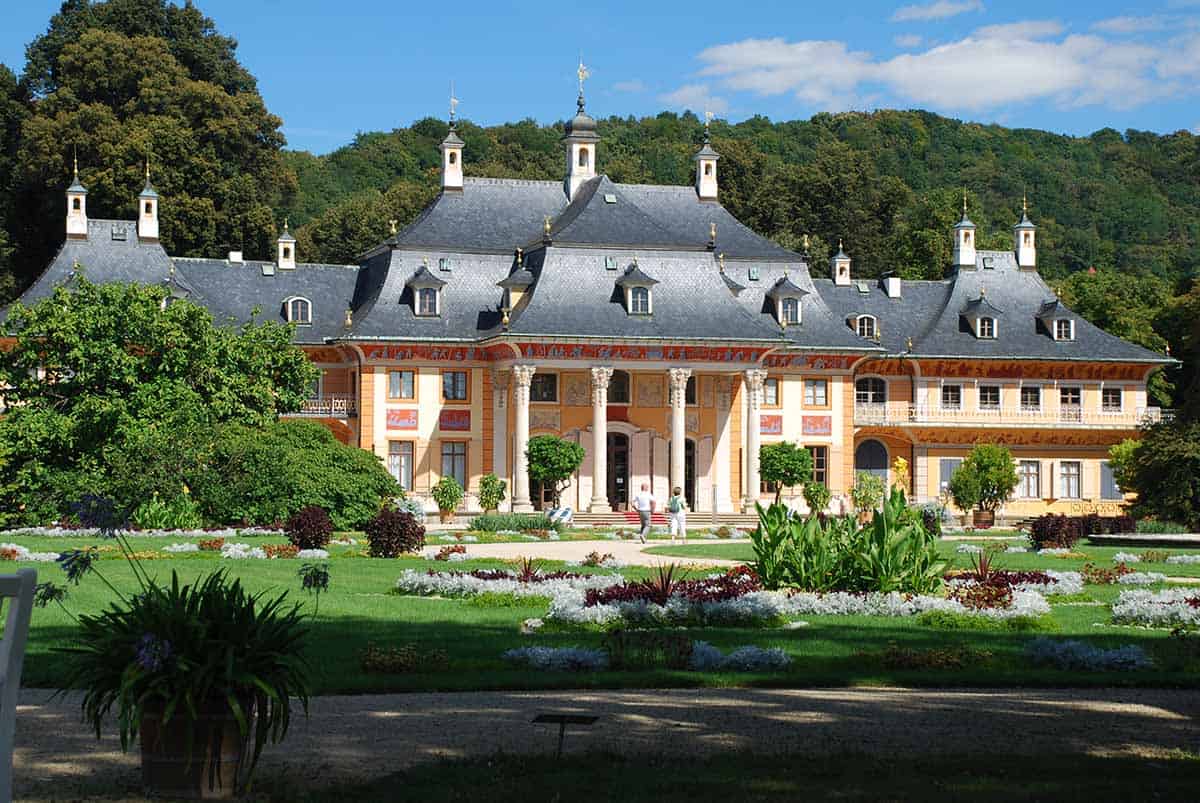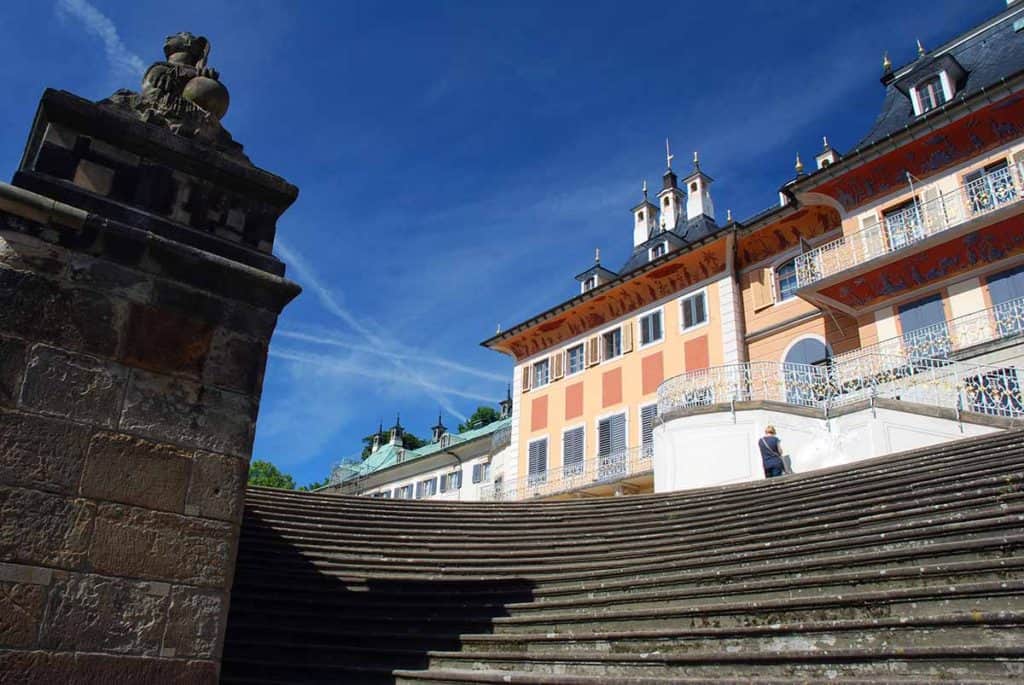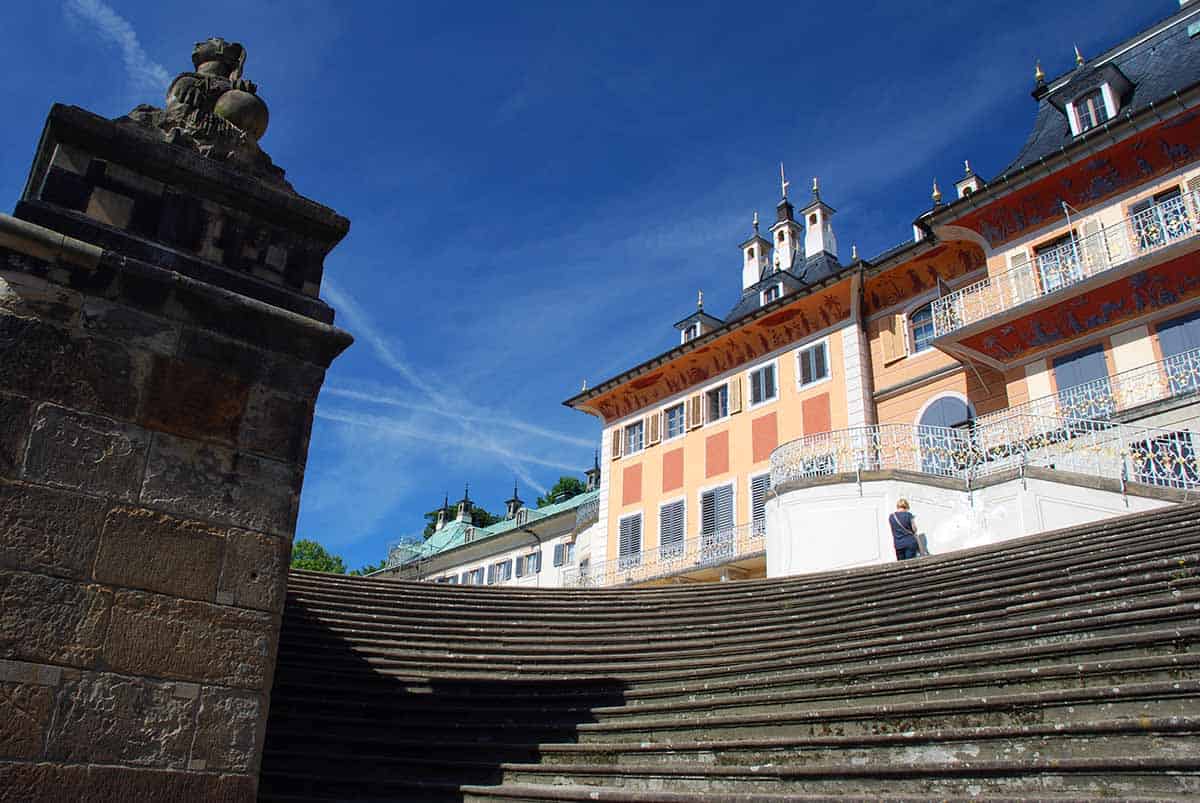 If you wish, I can arrange for you the return to Dresden on board of one of the ships of the Saxon Steamship Company, a special experience in the middle of the magical Elbe landscape and ideal as the conclusion of an exciting tour.
This offer can be booked exclusively by individuals and groups and is not a public guided tour.
Price:
Duration app. 7-8 hours: 280 € for a group up to 30 persons
Price for small groups on request.
plus tickets to the Fortress of Königstein 15 € per person and tickets to Pillnitz Palace 5 € per person
If you do not have a coach, I can rent a bus for you – please tell me your wishes.
>>> Here you can request and book.